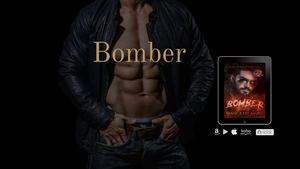 Bomber is a must read for people who love:
✓ MC Romance
✓ Second Chance
✓ Romantic Suspense
✓ Soulmates
✓ Redemption
✓ All the Push and Pull Feels
Shop Now
COMING IN 2023 AND 2024
Bomber (Book 2) War Brothers MC September 2023
Viper (Book 3) War Brothers MC March 2024
Axle (Book 0.5) War Brothers MC September 2024
ABOUT BIANCA LEE WARD
Bianca is an Australian romance author with a love of culinary adventures and a playlist for every mood. She enjoys exploring themes of identity, personal growth, and resilience in her work—with a little spice on the side. When she isn't lost in storytelling or absorbed in her latest read, Bianca can be found watching true crime stories and documentaries.